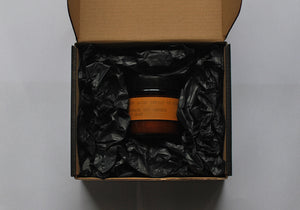 SAAN SAAN
3-Month Classic Candle Subscription - Mini
Sale price Price ₱1,800.00 Regular price
Never run out of your favorite candle from our Classic Collection. Choose a scent you would like delivered to your doorstep automatically every month. You don't have to remember to purchase them and you're guaranteed that stocks will be reserved for you.
We will add in a card with poem or a quote that we hope will brighten your day. Our subscription boxes are designed to offer delight and excitement that you can look forward to every month, plus some extra savings you can enjoy!
Subscriptions are shipped out within the last week of each month. They are prepaid and charged upfront at the time of purchase. Discounted shipping fees are already included in the total price of the subscription. You can also send subscription boxes as gifts to your loved ones by adding in their information in the shipping address and they'll receive their boxes monthly.